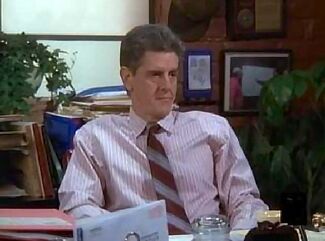 Supervisor Patrick O'Boyle also known as Supervisor O'Boyle, is Doug's boss at IPS Packaging. He is also a recovering alcohol & gambling addict. O'Boyle first appears ih the episode "Consummate Professional" (Season 3, episode #3). O'Boyle mistakenly believes that Doug is an employee at IPS, when Doug lies to Carrie about his place of employment when they began dating. Carrie then shows up at IPS to visit Doug "at work" .
O'Boyle fires Doug after Doug crashes a forklift in the distribution/stock room, then gives him a second chance, when he discovers the truth about Doug's situation. He is played by actor Sam McMurray.
Ad blocker interference detected!
Wikia is a free-to-use site that makes money from advertising. We have a modified experience for viewers using ad blockers

Wikia is not accessible if you've made further modifications. Remove the custom ad blocker rule(s) and the page will load as expected.