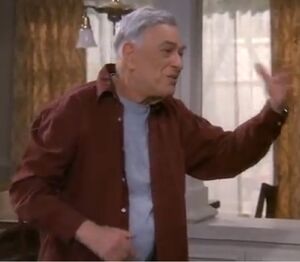 Skitch Spooner Arthur's half-brother appears in two episodes, "Shrink Wrap" (Season 4, episode #25, 2002) and "Queens'bro Bridge" (Season 5, episode #22, 2003). Skitch was played by veteran comedian/actor Shelley Berman. In "Shrink Wrap" , Doug was able to get brothers Arthur and Skitch talking again after not communicating after many years, and was also able to get the two hot on the idea of living together again. They were able to renovate the home that they grew up in, located just six blocks away from Doug and Carrie; everything's peachy keen, until Doug hears Skitch's overbearing bellows to kid brother Arthur, to get his bath ready, etc., and decides to let Arthur move back into the Heffernan basement.
Ad blocker interference detected!
Wikia is a free-to-use site that makes money from advertising. We have a modified experience for viewers using ad blockers

Wikia is not accessible if you've made further modifications. Remove the custom ad blocker rule(s) and the page will load as expected.