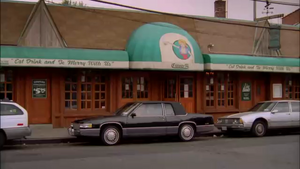 Cooper's is a bar in Queens which is owned by a former Jets Player and frequent spot for Doug and other IPS drivers to visit. This is where Doug and his friends usually eat.
The real life location of the bar can be found at http://goo.gl/maps/zKSqx . Until recently the bar looked exactly as it did on the show. It is now called Yerman's Irish Pub.
Ad blocker interference detected!
Wikia is a free-to-use site that makes money from advertising. We have a modified experience for viewers using ad blockers

Wikia is not accessible if you've made further modifications. Remove the custom ad blocker rule(s) and the page will load as expected.